7 Dog-Friendly Hotels That Have Dog Owners Howling!
Posted by Alicia Compton on
Finding dog-friendly hotels is a dog owner's best friend. Especially when it comes to vacation planning. Are you one of the lucky ones who takes your four-legged best friend on vacation with you? If so, these dog-friendly hotels are a must-see if you're looking for pet-friendly accommodations.
For many lucky students, school is already out for the Summer. That means Summer vacation has already started or will soon begin for many people. When pets are involved, that's an extra step when it comes to preparing for vacation. Maybe you've used the perfect spot for dog-friendly lodging for years. Then again, maybe your pet isn't able to go with you. Instead, you may board them or have a pet sitter come in.
Maybe you want to plan a dog-friendly vacation. But, like a lot of people, you just don't know where to start. There are many factors that play into finding dog-friendly lodging options. In fact, one of the biggest factors is the size and breed of your dog. Your dog is probably sweet as pie. But, you may run into problems finding accommodations for specific breeds and/or weight restrictions on dog allowed.
You also have to factor in how your dog will handle vacation. There will probably be many times when you want to go somewhere that dogs are not allowed. How will your dog handle staying in a hotel room hours at a time? Keep in mind, if your dog destroys any hotel property during a stay you will probably have an extra charge added to your final bill.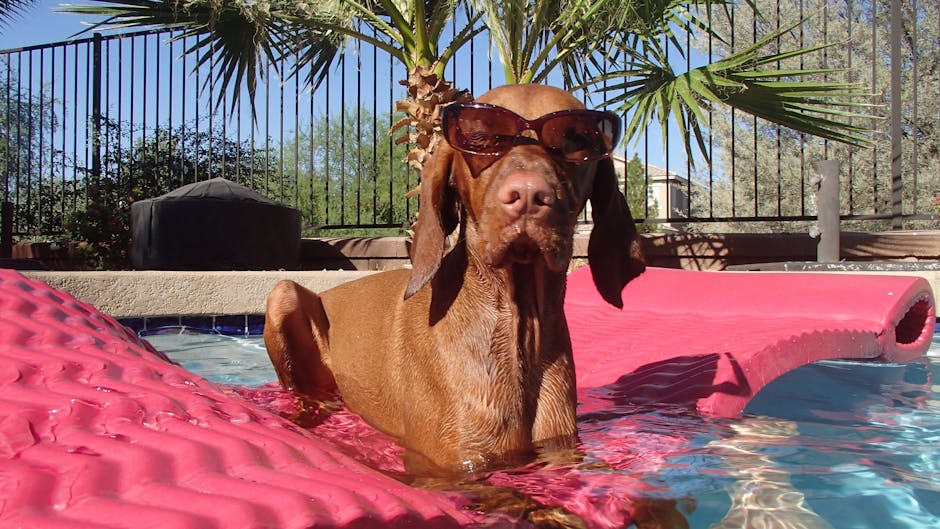 Another thing you'll want to keep in mind while on a dog-friendly vacation is how far you will travel to get to your destination. Not all dogs fare well on long trips. Then again, some dogs prefer a long car ride over a long walk any day of the week. It all depends on your dog.
Dog-Friendly Hotels: What To Look For
Have you determined your dog can handle the whole idea of a "vacation"? If so, great! One of the most important parts of planning your trip is finding pet-friendly places you can stay. Now, maybe you have a friend or family member that is letting you and Fido stay with them. If so, that's great. This isn't always the case for everyone though. Many people look to hotels when searching for dog-friendly lodging options.
Keep in mind though, not every hotel has the same pet policy. Before booking a dog-friendly hotel, make sure that your dog meets their breed and weight requirements. Also, make sure that the hotel is accommodating to dogs. It is always important to check the reviews before you book your stay.
Is the hotel where you're staying dog-friendly?
This may sound like a silly question. Of course, the first thing you're going to research is that the hotel is dog-friendly. But, the reality it, sometimes this can be a confusing task. Especially if you decide to stay at a chain hotel.
For example, Choice Hotels has hotels that are dog-friendly. But, that doesn't mean that all Choice Hotels are dog-friendly. You want to make sure that the one where you are staying is. Choice Hotels also covers many popular hotel chains such as Sleep Inn, Quality, Comfort Inn, EconoLodge, and many other popular hotel choices.
What are the fees for dogs to stay at the hotel?
Each hotel is going to have their own rate when it comes to allowing dogs to stay there. Even if it is the same hotel, the rates may be different in different locations. Since this is an extra, usually daily expense, make sure you have it in your budget.
What do people have to say about the hotel location?
I just have to say that the internet has made it super easy for people to voice their opinion. Sometimes this can be a bad thing. Other times this can be an amazing and beneficial thing. One of those times when it is amazing is when you're looking for dog-friendly hotels.
With a quick Google search, you can find reviews on almost anywhere. But, also remember that search engines generate a lot of different results from a lot of different sources. So, in most cases, when it comes to reviews -- the majority wins. We all know you can't satisfy everyone. That is almost an impossible task. Make sure to thumb through the reviews of the dog-friendly hotel you're considering.
How accommodating is the hotel to your dog?
Different people have different expectations when it comes to hotel stays. Some people expect the whole 9 yards complete with champagne waiting when you enter the room. While other people just need a hotel for somewhere to lay their head at night.
There are some dog-friendly hotels that go all out for dogs. They will come complete with memory foam dog beds, stainless steel water and food bowls, treats, and toys. While other hotels may tell you that it is your responsibility to provide everything your dog needs.
7 Dog-Friendly Hotels That Have Dog Owners Howling
Now, let's be real for a minute. In most cases, the more a hotel spoils your pet will probably result in a higher pet fee. But, it's one of those things you must remember. You get what you pay for.
Are you looking for the whole spoiled treatment for your canine best friend? If so, you will absolutely fall in love with these dog-friendly hotels. There's no question as to why these hotels have dog owners and their dogs howling. These hotels really go all out to let Fido know he or she is welcomed at their establishment.
When the St. Regis Aspen Resort says they cater to your dog -- they REALLY mean it. This resort located in Aspen goes all out to make sure your pooch feels at home. You can even request a bath during your stay, courtesy of Rocky Mountain Pet Shop. With all of the available dog amenities, the price isn't bad either.
Price: $25 one time fee + $25/day
Dog amenities available: Copper bowls, beds, custom food menu, travel dog food and water bowls, car seats, leather leashes, carriers, hiking vests, and so much more.
Cypress Inn is a beautiful, dog-friendly boutique inn located in Carmel, CA.  In fact, dogs are welcomed all over the area. They can run off leash on Carmel Beach. Dogs are also welcomed, on a leash almost anywhere in the area. That's the main reason this dog-friendly lodging option is a great choice.
Another great benefit about Cypress Inn is that you are allowed to have up to 3 dogs stay with you. But, there are quite a few policies that must be followed during your stay. Policies such as the dogs aren't allowed on the furniture. Pets can also not be left alone in the room and dogs must be walked off the property.
Price: 1 dog: $30/night  - 2 dogs: $50/night - 3 dogs: $70/night
Dog amenities available: Your dog will get a pet blanket when they arrive. After some fun at Carmel Beach, you and your pooch can visit the Courtyard at Cypress Inn. You will find doggie waste bags and a place to wash the beach sand off your pooch.
Did you and your dog come to be spoiled? If so, look no further than The Heathman Hotel in Kirkland, Washington. This luxury boutique hotel has it down pat when it comes to making their two legged and four legged guests feel like royalty.
The Heathman Hotel even has a "Pampered Pooch Package". If that's not the life, I don't know what it is. In addition to the package, your pup stay also includes great available amenities. The Heathman really goes the extra mile when it comes to being a dog-friendly hotel.
Price: According to Bring Fido the pet fee at The Heathman Hotel is $150 per stay for any size pet. Any additional pet is an additional $50 per stay.
Dog amenities available: Pet bed, canine care package, recycled dual pet dish, dog treats made by the hotel's Pastry Chef, EzyDog Zero Shock Leash, and an attachable poo bag.
The Heathman Hotel also goes above and beyond when it comes to showing their support for pets. A portion of the proceeds is donated to local animal shelters.
Audrey's Farmhouse is a super cute and fun option when it comes to finding a place your dog can stay, too. Built in 1740, there is quite a bit of history behind this farmhouse. They even allow guest to use the farmhouse stove if the staff isn't using it! This place is all about hospitality.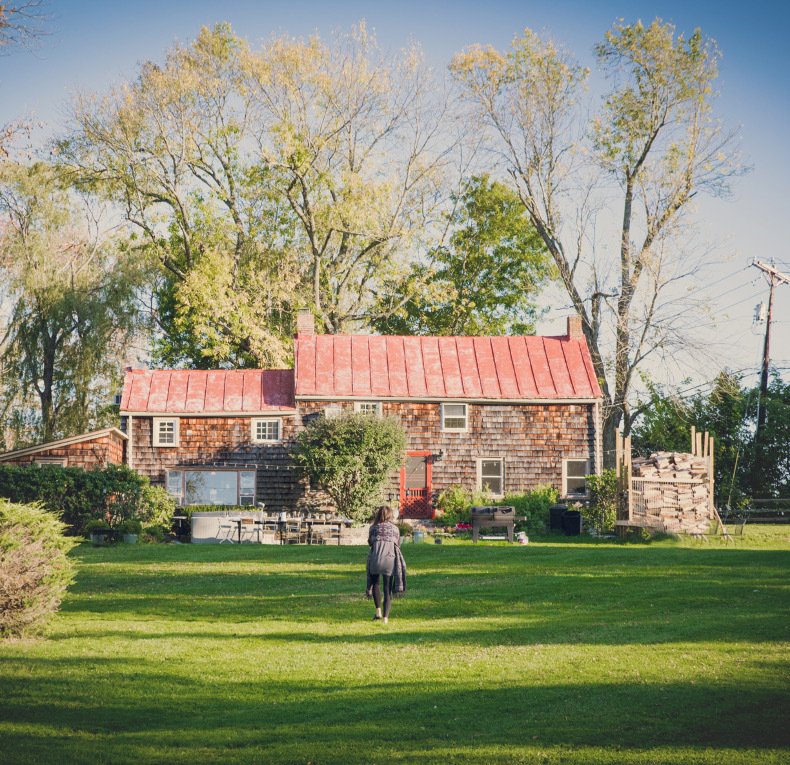 This dog-friendly lodging option also has an awesome pet policy. In fact, well-behaved pets are welcomed to roam off leash anywhere on the property! With over 5 acres, there is plenty of things your dog can sniff, see, and do. Well-behaved dogs are also allowed off leash inside the farmhouse and on the trails throughout the property.
Price: Well-behaved dogs can stay with their owner at NO extra charge. Of course, if your pet damages anything you are responsible for the cost.
Dog amenities available: Off leash access to all areas of the property (inside and outside), poo baggies, and pet odor floor/rug cleaner.
The Trump International Hotel and Tower is one of the top dog-friendly choices for hotels when visiting Chicago. The Trump® Pets program ensures the pets are treated like the royalty they are. As most of us already know, Trump is all about luxury. There's no exception when it comes to how they treat their pet hotel guests. They even have onsite dog walking services available.
Price: Bring Fido states that pets under 25 pounds stay free of charge at Trump Hotels. There also isn't a specific limit to how many pets are allowed in the room.
Dog amenities available: In-room dining menu with gourmet doggie treats, plush dog beds, fresh bottled water, water bowls, toys, and a map of dog-friendly activities that are nearby.
If you're a dog owner, you have probably heard of Kimpton Hotels. They really take pride in making all of their lodging options pet-friendly. The same goes for The Muse, which is also part of the Kimpton family.
The Muse is a great dog-friendly boutique hotel. It has a modern but "at home" feel to it. The same goes for the effort they put into making your dog feel at home. Their pet policy is quite lenient. There are no weight or size restrictions. There is also no limit on how many pets they allow to stay.
Price: There is NO charge for pets to stay at The Muse. Pet owners are required to sign a waiver prior to their pet staying at this dog-friendly hotel.
Dog amenities available: Personal meeting with the hotel's Directors of Pet Relations, loaner pet beds, food and water bowls and mats, a list of nearby pet-friendly areas and services, doggie waste bags, and a dog-friendly nightly wine reception.
If you and your pooch plan on visiting London, make sure you make reservations to stay at The Milestone. Especially if you want a superior dog-friendly stay. Your pooch is welcomed with so many goodies from The Milestone on the first day of your arrival. It is literally like spoiled paradise for your pup.
Price: I wasn't able to find an exact pet fee for The Milestone dog-friendly hotel. In order to get the best price estimate, I would contact the hotel personally.
Dog amenities available: All dogs receive a tailor-made welcome hamper that includes a toy, a treat, Milestone tag, and waste clean up bags. Other amenities available include a custom made Milestone dog bed, cushion duvets, floor mats, food and water bowl, fresh mineral water, in-house pet menu, nighttime treat, dog sitting and walking, dog and cat toys and treats, bathrobes, birthday parties, leashes, taxi service, pet first aid kits, and even veterinary services.
Ready to Book Your Dog-Friendly Vacation?
As you can see, there are quite a few great options when it comes to finding a dog-friendly place to stay while on vacation. With all of these great options, it may seem hard to make a final decision. But, whatever decision you make -- remember it's about the comfort of you and your dog.
If you're curious as what to pack when taking a dog-friendly vacation, check out an older blog post I did on this. I've posted the link below.
Enjoy your summer and happy vacationing!
Traveling With Pets: The "Down Low" on Doing It The Right Way
---
Share this post
---
---
---
0 comment