Happy National Puppy Day! Prepare Your Home For A New Family Member
Posted by Alicia Compton on
Today is the most adorable recognized day on the calendar! It's National Puppy Day! I can't think of a better way to kick of Spring than with puppies. As most of us know, Spring is often the time when we begin to see litters of puppies pop up.
Are you thinking about adding a furry family member to your home? If so, that's great! Keep reading. I'm sure you'll find some of my tips valuable in helping you with this big step. But, there's something I have to express before I dive into my tips.
If you really want to add a special addition to your family, visit your local shelter. Right now shelters are so overwhelmed and overpopulated. I know from personal experience that you can find almost any and every breed in the shelter. Shelter dogs are the most selfless, thankful dogs you will ever come in contact with.
Before you head out and adopt, there's a few things you should keep in mind. Also a few questions you may want to ask yourself and your family. A dog isn't a short commitment. Some breeds can live up to 15 or more years!
Ask yourself the following questions before you start your adoption adventure.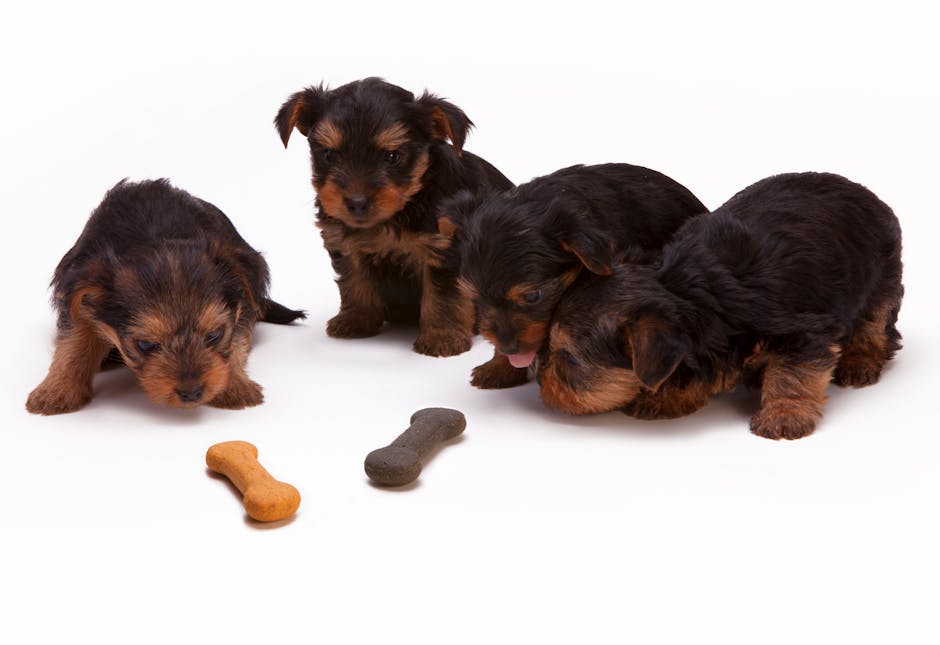 Are you prepared for the commitment of caring for a dog for the next possible 15+ years?

Do you have the means to provide a dog with daily fresh food and water?

If your dog will require professional grooming, do you have a way to get this done on a regular basis?

Are you prepared to cover veterinary costs, even in an emergency?

Will you be able to provide your dog with proper shelter?

Do you have the time to dedicate to training and exercising your puppy?

Can you financially afford to provide your dog with regular flea and tick treatment?

Are you able to afford a monthly heartworm prescription for your dog?

Is everyone in your family open to adding a dog to the family?
If you answered "yes" to all of those questions I think you're well on your way to being a great dog owner!
In all honesty, I go back and forth on my opinion of what I think is the most "expensive" life stage for dogs. In the beginning, puppies require sets of shots. Which will need a veterinarian appointment for each set. That gets expensive. Then puppies tend to be clumsy, too. Which may equal a few emergency visits. Those visits are going to cost you a pretty penny.
Then, what if you don't already have supplies on hand to own a dog? The cost of initial supplies can add up. You also can't forget that puppies love to chew things up. Expensive shoes, electrical cords, and all the good things in life. There is a chance you may end up replacing some expensive home furnishings. Especially during those early years.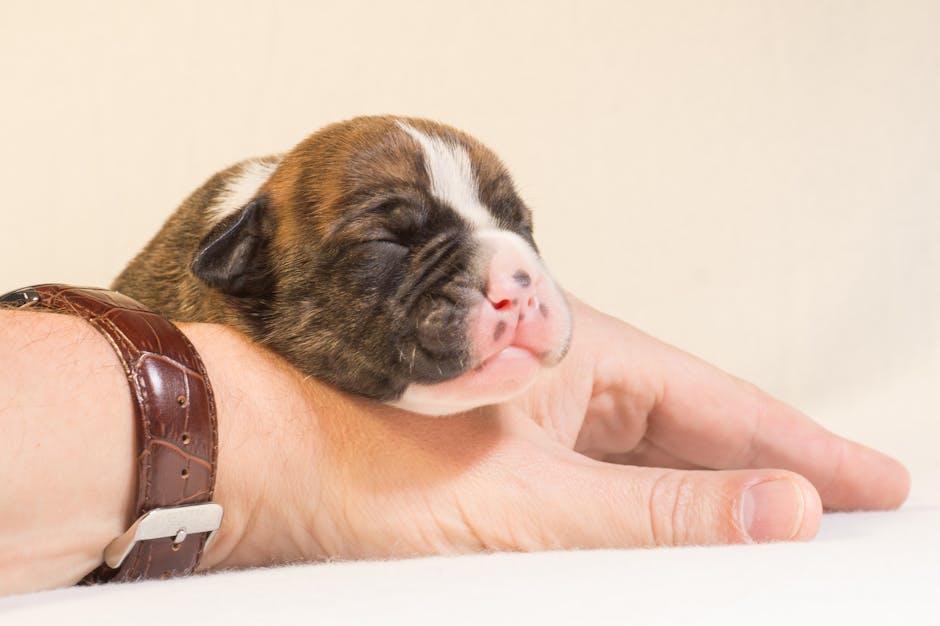 Then again, from my experience, raising a senior dog is not cheap. You may get lucky and have a dog who doesn't get illnesses that come with age. But, you could be me. I have a mix I adopted from the pound. He suffers from liver issues. Cataracts and blindness have also made their way into his life. For a while he also required a special diet due to urinary issues.
Older dogs may also need regular medicine. Which may require regular blood work and frequent visits to the veterinary office. I can't stress enough how much owning a dog is a commitment.
There's another thing you need to dive into before adding a puppy to your family. You need to make sure you have all the necessary things to make your puppy happy.
Puppy Essentials
We all know it's important to provide a dog with food, water, and shelter. But, there are also products that make it easier to care for our puppy.
A diet suitable for a puppy.

Puppies require a different diet than adult dogs. They require more calories and different nutrients. That's why there are specific dog food formulas targeted just at puppies.

A sturdy collar and leash.

I can't stress enough how curious a puppy is. Have a collar that fits correctly is top priority. As well as having a leash that you can handle your puppy with. I've said it before. It only takes one squirrel for your puppy to run off and join the fun.
Updated identification tags.

I'm a true believer in microchips. Collars can come off when a dog gets away. If the dog has a microchip, they still have a chance at getting home. But, not everyone knows about microchips.
So, if by chance your dog keeps it's collar on make sure proper identification tags are attached to it. Make sure that you keep your address and phone numbers up to date on all tags. As well as on your microchip registration.
Training treats to reward good behavior.

Most puppies are food motivated. That's why having treats on hand specifically for training are awesome. These treats are often smaller than your typical treat. As well as lower in calories. That's so you can give them more frequent than you would a regular treat.
Some type of "puppy containment".

In most situations, it's not going to be possible for you to be with your puppy around the clock. Puppies need constant supervision. We have to make sure their curiosity doesn't take them into uncharted territory.
I'm sure you don't want to come home to your brand new pair of shoes chewed up. That's why finding some type of containment is essential.
Crates get a bad name when it comes to a containment method. But, in reality they are wonderful. They're great for preventing unwanted behavior. As well as a huge help when it comes to the dreaded potty training. A crate is actually meant to be a "safe haven" for your pet.
Too many people use crates for punishment. They should actually be somewhere your dog can go to feel safe.
There are things you can do to make your puppy's crate extra comfy. You can add their favorite toy in there with them. It's even a good idea to place a piece of clothing in there with them. Make sure that the clothes have your scent. This will make your puppy feel like or she is close to you.
Adding a blanket for a soft place to land is a great idea. A great blanket for your crate would be the PetFusion Premium Pet Blanket. It's made out of ultra soft microplush. It's also reversible and it's design and colors are modern. That means they'll pretty much fit right into any home decor!
Toys, toys, and more toys.

It's like with a new puppy you may come home to your puppy shredding one of their brand new toys. This doesn't mean they don't adore the toy you just bought them. They just got a little over excited while playing with it.
It's important to keep your puppy active. Most of the time a destructive dog isn't a "bad dog". Most of the time a destructive dog is a bored dog. Make sure to offer your puppy lots of different toy options. This lessens the chances of him getting out that excess energy by chewing on your drywall.
Food and water bowls.

Of course in order to feed your puppy you're going to need somewhere to put the food. That's why you should make sure you buy a sturdy set of food and water bowls. Because, another thing you will discover that your puppy's food and water bowls may be one of their

favorite

chew toys.
Whenever I make a recommendation on food and water bowls I always recommend stainless steel. They seem to last longer. They're easy to clean. Stainless steel bowls are also going to be harder for your dog to chew up.
I also always recommend placing your dog's food and water bowls in a raised feeder. Well, that is of course unless your puppy is super tiny and low to the ground. Then they may have trouble using a raised feeder.
But, for all other breeds I recommend a raised feeder for any life stage. It keeps the food off the floor. They also make digestion easier for your pet. The PetFusion Premium Pet Feeder is a stylish option to raised pet feeders.
It's made of Grade A New Zealand Pine. It also comes in two different sizes: short (4") and tall (8"). As well as two stainless steel bowls that will hold up to 3 cups each.
Tools to keep your puppy's hygiene top notch.

A dog's coat can say a lot about their health. Keeping their coat clean is also vital in keeping them healthy. A dirty coat can become matted which may be painful. Matting can also lead to infection. Their coat isn't the only part of their grooming process.
You should brush your puppy's teeth at least daily. They make toothbrushes specifically for dogs. As well as chicken flavored toothpaste!
Along with their coat and teeth, you need to care for their nails. Nail trimming is something you should start young. As the process is scary to some dogs. Starting them early, and on a regular schedule, makes future tries less scary. If you're not comfortable cutting their nails most grooming salons and veterinary offices will do this on a walk-in basis for an affordable price.
Yes. I know how hideous pee pads are. But, they're handy.

Do you want to know what puppy pee pads remind me of when I see them? They remind me of adult diapers laid out on the floor everywhere. I don't care how you decorate them up. They look like adult diapers to me.
They're known as eye sores. Some people may even think you aren't "sanitary" if you have them laying around your house. No, you know what's not sanitary? Soaked in urine on a $4,000 rug. Removing urine can be a hard task. If you don't eliminate the urine completely it's almost guaranteed your puppy will go back to that same place. Once again leaving you a nice gift.
Puppy pee pads, also known as training pads, are named training pads for a good reason. They are an excellent tool when it comes to potty training. Throwing them away are a lot easier than scrubbing up feces and urine, too.
Preparing Your Home For Your Puppy's Arrival
Now you have all your puppy supplies. What's next? Well, have you ever had the opportunity to baby proof your home? If so, you'll be doing it again with puppy proofing.
Puppies are curious. They also have a scent sense that is out of this world! Most of the time they'll do whatever it takes to get what they want. That even means trying to get to things that aren't good for them. These are things like electrical cords and chocolate.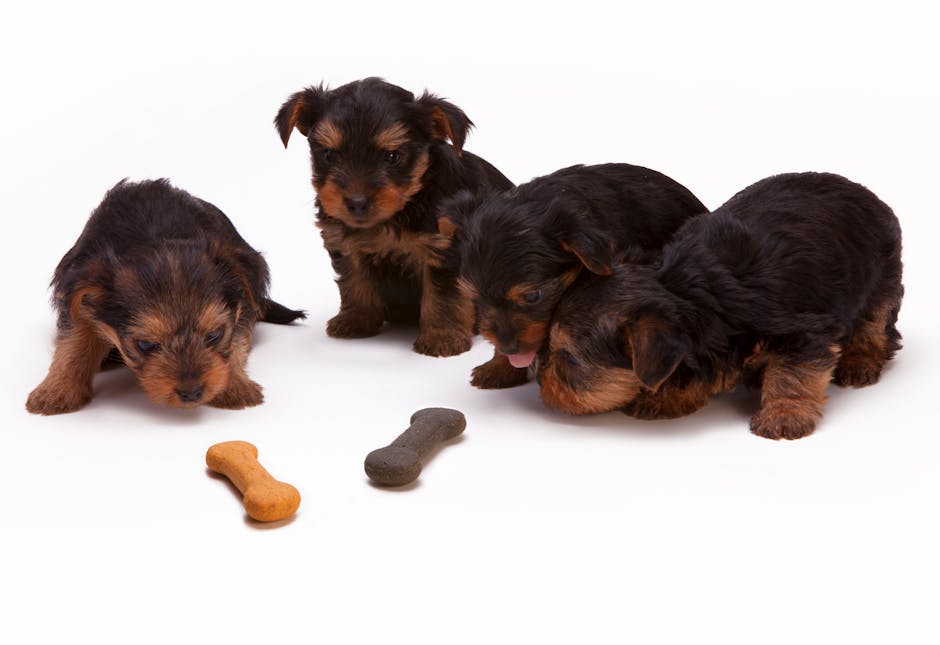 In some aspects, puppies are a lot like children. It seems like they want to go everywhere they're not supposed to go. So, any "no no" areas you'll want to block off. You'll want to keep electrical cords, or anything chewable, out of sight and out of mind. As well as food far out of reach and in an airtight container.
Outside areas should be secure, too. If you have a pool, you'll want to make sure your puppy does not have unsupervised access to it. The same goes for your garden. A lot of popular plants are harmful, and possibly fatal, if a puppy ingests them.
Steps they may fall down, inside and outside, should also be closed off. This will help prevent any possible injury from the fall.
Planning For Your Puppy's Future
Everyone wants a well behaved dog that is admired by everyone. There's no doubt that for some of these pooches that "perfect" personality comes naturally. But, that isn't always the case. Most of the time that dog is perfect because their owner put in a lot of time.
Find a reputable dog trainer.
Get your puppy in dog training classes from the very beginning. Introducing your dog to the classes early on will allow him or her to feel comfortable. This will also make it easier for you to continue positive training. Molding your puppy into that ideal, award winning dog.
Research veterinarians in your area.
Nothing is better than having a great relationship with your puppy's veterinarian.  As a new dog parent, you'll run into things that will have you scratching your head. Having a vet who knows your dog will make it easy for you to reach out to them.
Need a groomer? Do your research.
Groomers have the patience of a saint. They are working on clients who can't tell them what they want. Clients who may want a nip, or 7, at their face. I've even seen quite a few dogs leave presents on the groomer's tables. It takes a special person to be a great groomer.
Do you plan on getting a puppy that requires possible hair cuts in the long run? Unless you plan on learning the magic of grooming yourself, you'll want to find a local groomer.
Thanks to the world wide web finding great local dog trainers, veterinarians, and groomers is easy. Websites like Yelp! allow people to rate local places. So, you'll know exactly what you're getting yourself into.
Don't forget to reach out to friends and family, too. They usually have the best recommendations. Especially if you know a few people who absolutely love their pets.
How ready are you to go out and add a puppy to your home?! It's such an exciting and memorable time. You should have everything you need to keep your new family member comfortable. Blankets, beds, food, food and water bowls, leash, collar, etc..
Make sure you share a picture of your new puppy with us on social media. Do you have a PetFusion product at your home? Then you can enter your pet into the PetFusion Photo Contest. Snap a photo of your best friend using the product. Then make sure to use the hashtags #petfusion and #petfusionphotocontest.
---
Share this post
---
---