Springtime Safety Tips for Your Beloved Pooch
Posted by Alicia Compton on
Spring has finally sprung. It actually just sprung yesterday! Did you read last week's post on insect bites and your pets? If not, I recommend checking it out. The dangers of Spring are already out here in Georgia. They've actually been out for a few weeks now. Just two days ago I was lucky enough to dodge a yellow jacket coming straight for my head.
Pet Insect Bites: The First Day of Spring Is Coming!
In my post last week I touched on the insects that could go after your pets. Plus, touched on the difference between a bite and a sting. Are you already seeing bees pollinating your yard? If so, now is the time to take action to protect your pets. Get ahead of the game. Being prepared also helps you save on veterinarian visits in the long run.
But, insects aren't the only thing that can interfere with your pets enjoying the sunshine this Spring. There are other dangers and hazards you should look for.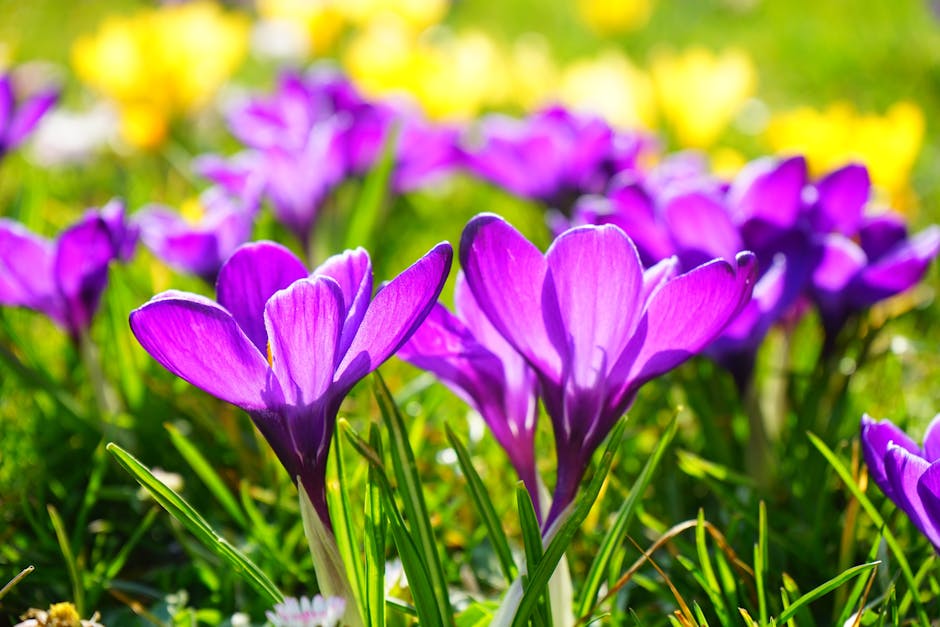 The American Society for the Prevention of Cruelty To Animals (ASPCA) offers great advice on avoiding dangers this Spring. Such as making sure your windows have sturdy screens in them. We all love fresh air. So, during warmer days you may be more apt to open a window. But, if you have pets you should definitely invest in sturdy window screens. The last thing you want is your dog or cat sneaking out the window to meet their friend down the street.
Insects and open windows aren't the only dangers that Springtime leaves us with. If you're already prepared, hats off to you and a huge congratulations. You're ahead of the game. But, what if you're like me? You know, a huge procrastinator. Then I hope these tips will help get you going.
Even if you are already prepared, I recommend reading on. Some of these tips I slipped right through the cracks on my end. They're smart moves. But, things I just did not think about.
Springtime Safety Tips for Pets
A lot of these tips you can do without spending any money on your end. Some you may have to buy something. But, you may already have everything you need on hand.
Ensure that
all
of your windows are secure.
Even the most well behaved pet can turn curious. All it takes is a squirrel running up a tree. Opening your windows and letting fresh air in is definitely a Spring "luxury". If you're a pet owner, though, you can save your sanity by ensuring your windows are secure.
Make sure that all of your windows have sturdy window screens. I touched on this above. If you answer "yes" to ANY of the questions below it's time to replace your window screens. Especially if you have pets.
Do your window screens have rips, snags, and tears in them?

Is it easy to remove your screens?

Can you easily push on the window screen and it move?

Are there any gaps around your screen where it is inserted into the window?
Dogs and cats are smart. They'll scratch their way out of a screen. Some pets it only takes one nudge of the screen to pop it out. If this happens, your curious pet may want to see what's on the outside. Making a dive out the window.
This is a bad idea for so many reasons. If the window is high enough, the fall could hurt your pet. It could even kill your pet. If the pet runs away it may lose its way home. Losing a pet is heart-wrenching. It's also quite common for pets who go missing to be found hurt. It's a sad reality. They can dart out into traffic. Pets can even come into contact with other loose pets that don't like the thought of them on their "turf". Resulting in a nasty, possibly deadly, fight.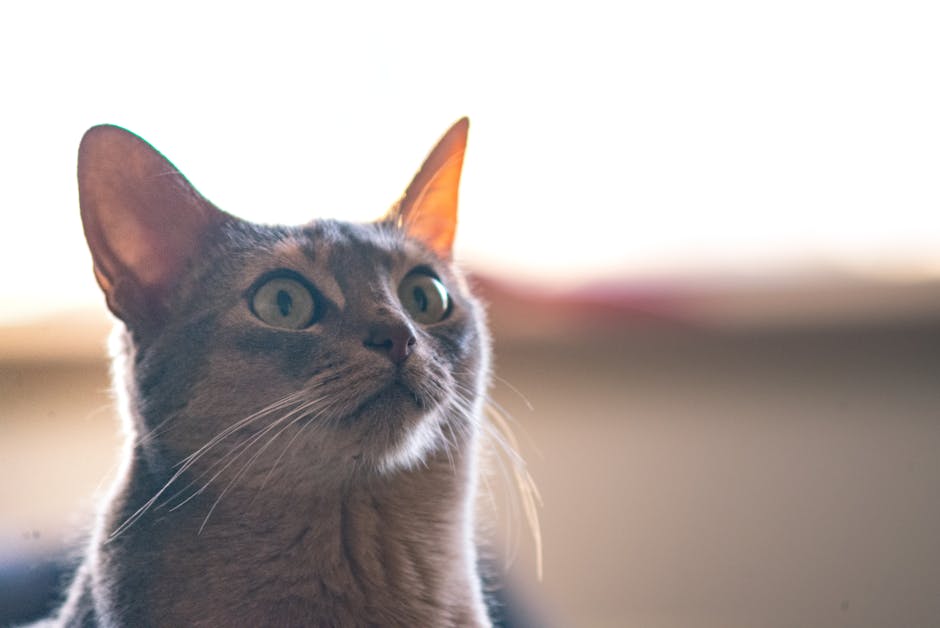 A window escape artist doesn't just result in a possible broken heart. It may also result in a very empty wallet. You'll spend gas and time searching your local area for your pet. Then there's also the chance you may want to offer a reward if your pet is found. Then, there's the chance that animal control snags your pet. Then you may end up with a hefty fine to bail your pet out.
Keep Springtime decorations and treats out of sight, out of mind, and out of the "smell zone."
According to PBS a dog's sense of smell is 40 times stronger than ours! That's a huge difference. That means keeping all the colorful treats and decorations we love out of sight, out of mind, and especially out of your pets "smell zone".
These wonderful signs of Spring are great for us humans to admire. But, we aren't the only ones who admire all the colors the season brings. They are enticing to our pets, too.
Make sure you keep all decorations out of reach of pets. When doing this, keep in mind how intelligent your pet is. Factor in the leaps and bounds they may go in order to get what they want. I always recommend keeping yummy treats in airtight containers that are way out of reach.
Keep your "Spring Cleaning Toolkit" far away from your curious furry friend.
We all know Spring is the perfect time to practice the whole "out with the old, in with the new" state of mind. That's why a lot of us open the windows, let the breeze in, and start busting our homes down. Cleaning and decluttering every nook and cranny in our homes.
But, have you investigated the products you keep in your "Spring Cleaning Toolkit"? I know mine contains products that are harmful. Especially for pets. Whatever you keep in your toolkit, make sure you read the labels. Better yet, make sure there is no way your pets can come in contact with your favorite cleaning products.
Prevention is going to be the key ingredient here. The key ingredient that will ensure your pet stays safe. It also ensures that your money stays where it belongs, in your pocket.
Springtime is the
perfect
time for doing a few home improvement projects.
Our family loves doing home improvements when it's nice outside. Especially projects that are do-it-yourself. Those are our favorites. We all know what's involved in these projects though. A ton of mess. Wood scraps left behind, nails hanging from places they shouldn't be.
I know after a long day of DIY projects I'm normally exhausted. The last thing I want to do is clean up the mess that comes with them. If I want to ensure the safety of my pets, family, and myself this an important step to finish. I can't imagine how bad I would feel if my dog got ahold of nails I left out.
Pets are so much like our family. We want our family to be apart of everything we do. But, for their safety it'd be best if you kept them out of the area where any DIY projects are taking place. Better safe than sorry, right?
Springtime means more sunshine. Which means more outside time.
It never really gets cold, cold where I live. Well, there are days I would consider cold. But, the rest of the world may laugh at me. Because, I definitely live in an area where people clear grocery store shelves if the word "flurries" is mentioned. This means we're lucky that we get to enjoy warm winter even during the Winter.
Springtime brings out everyone around here it seems like. The coast is packed with Spring Breakers. Kids are enjoying their short vacation from school. Easter egg hunts are commencing in almost every backyard. Spring is a fun season.
It's also the perfect time for your pet to enjoy sun bathing outside. Especially while you finally get that neglected yard work done. Keep in mind the safety of your pet while you're finally growing that garden you've dreamed of. A lot of popular plants that bloom in the Spring are toxic to pets. Some can even result in death if enough is ingested.
The same goes for any type of fertilizer, or product, that you use to grow your plants. Make sure you have a way to prevent your pet from getting access to your garden.
What if your pet does get ahold of something toxic? According to 1-800-Pet-Meds these are the signs you should watch out for.
Vomiting and Diarrhea

Bloody stools

Lack of appetite

Nosebleeds

Bruising
As soon as you notice these signs, your best option is to contact a veterinarian as soon as possible. Because, a pet who ingests something toxic can turn sick fast.
Runny and itchy nose? Uncontrollable sneezing? Hello Spring!
Do you suffer from Springtime allergies? If so, you know how much of a pest they can be. If they get bad enough, you may end up with a nasty sinus infection.
Pets suffer from these allergies, too. So, if you notice your pet is more itchy and sneezing during the Spring, they may be suffering from allergies.
Get in touch with your veterinarian as soon as possible. They'll get your pet on the right treatment plan to get them some relief.
Insects aren't the only thing coming out of their Winter hiding spot.
I touched on insect dangers to your pets in my blog post last week. But, just like I said like week, there are other creatures coming out during the Spring. It seems as if the warmer weather brings out everything and everyone.
According to PetMD other animals like foxes, hawks, snakes and others will be out on the prowl. Unfortunately, I've witnessed the damage a hawk can do to a small pet.
When I worked at the local veterinarian clinic a client brought in her 4 pound, 10 year old Yorkshire Terrier. The poor senior girl was swooped up by a hawk in their own backyard! The owner was outside when the incident happened. So, she was able to scare the hawk away. The bird eventually dropped her dog back onto the property.
But, due to the hawk grabbing and dropping the dog she did suffer injuries. She had internal injuries. As well as lacerations and broken bones. Thanks to the quick thinking of her owner and quick action of the veterinarian staff she did survive the ordeal.
Springtime seems to bring out an abundance of birds, too. But, they can also carry diseases that your pet can catch. Birds are fun to watch. Make sure you have a safe way to watch them.
If you enjoy bird watching I think you'll benefit from the PetFusion Tranquility Window Bird Feeder. The bird feature has a lot of great features. It's easy to install, too.
PetFusion Tranquility Window Bird Feeder Features
Comes with 3 perches that encourage bird feeding

Made of sturdy and premium Lucite acrylic.

Strong suction cups

Includes a removable tray. This makes refilling to food and cleaning the feeder easy.
Prepare Your Home and Protect Your Pet This Spring
There's one important lesson I learned during my time in the pet industry. That is that prevention really is key. If you can take the time and patience to prevent accidents that's the best course of action.
That's why taking preventive measures during the Spring to keep your pets safe is so important. You can do that by securing windows and off limit outside areas. Off limit outside areas may include pools, gardens, and ponds. As well as making sure you read the label of all the products you use. If it's a product that may harm your pet you should keep your pet away from it. If you can find a safer alternative that would be the best choice. But, that isn't always possible.
Warmer weather is something most of us look forward to. We can finally kick the "winter blues". We're able to finally enjoy the sunshine and fresh air again. Make sure you, your family, and pets are enjoying the Springtime safely, too.
---
Share this post
---
---
---
0 comment