Traveling With Pets: The "Down Low" On Doing It The Right Way
Posted by Alicia Compton on
Traveling with pets doesn't have to be a struggle. But, like with any vacation, it's another bag to pack. Plus, of course, you've got to find special accommodations. I know. We all wish traveling with pets was super easy. The reality is that not every place will accept your furry friend.
Thankfully society has became much more accepting of pets. Many places allow pets to stay, eat, and play. With some hotels going as far as offering pet guest complimentary items. Complimentary items such as treats, beds, bowls, etc..
Before you hit the road there are a few things you should know. You need to know what to take with you, prior arrangements to make, places to stay, and places to play.
Are you ready to travel the world with your furry best friend? If so, I'm ready to help you. I'm ready to give you the "down low" on traveling with pets - the right way!
Traveling With Pets: Before You Hit The Road
Spontaneous vacations are totally fun. Unless you try to visit Tybee Island near Savannah, GA during St. Patrick's Day weekend. That's something we tried to do one year. Curious on how it panned out for us? Well, we ended up in a less desirable hotel. That was about an hour from the beach. Oh, I can't forget - it was also in a shady area.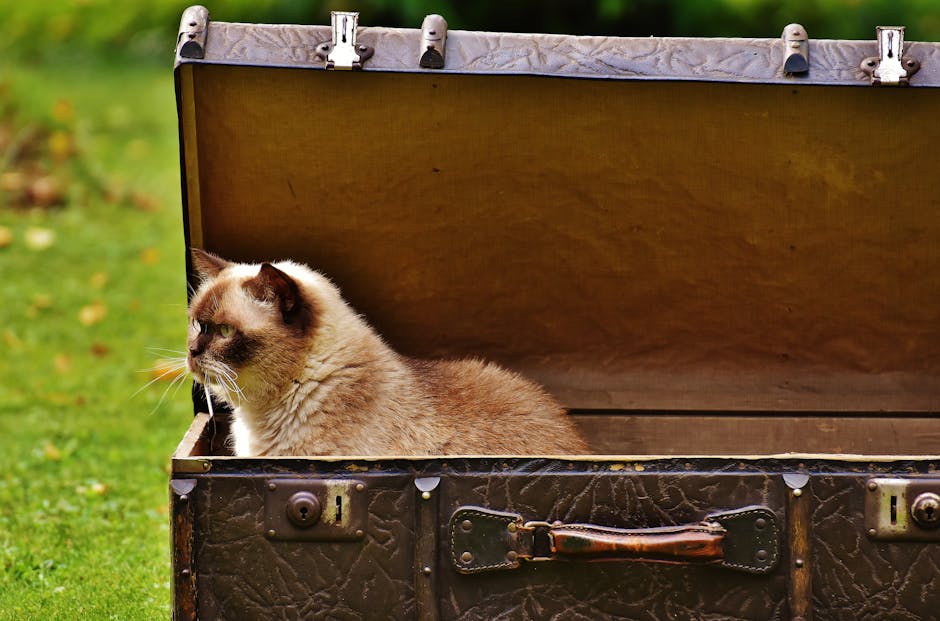 Thankfully we didn't bring our dogs along. Because the hotel we found didn't allow pets. Spontaneous vacations also really aren't ideal if you plan on taking a pet friendly vacation. Unless you already know where you're going is okay with pets.
The smart move here would be to plan ahead. Months ahead if possible. Traveling with pets is totally possible. But, prior planning will ensure there are no disappointments during vacation.
So, what steps should you take before you hit the road? I've listed a few below.
Make sure vaccinations are up to date. Also make sure you have up to date vaccine and health records on your pets.
Are your pets up to date on all of their required vaccinations? This is something you should definitely do before hitting the road.
Since veterinary clinics can get backed up it's important to get this taken care of months before your trip.
Make sure you get a copy of your pets shot records. As well as pack the shot record copy in your suitcase. As most places you will stay will require a copy of them. This ensures the safety of you, hotel guests, and hotel staff members.
How do you plan on traveling? By an airplane? Maybe taking a cross country trip by car? Make sure your pet is prepared for however you chose to travel.
I'm sure you do great during a car ride. I've never personally had the pleasure of being on a plane. That's probably why the idea of a plane ride makes me sweat.
But, if your pet isn't comfortable by the form of transportation used you may be in for messy travels. Pets who are nervous during traveling may vomit or even go into shock.
Dog Time suggests speaking to your veterinarian about getting your pet a sedative. While working at a veterinary clinic I saw this a lot. Especially with our clients who traveled by plane often.
Is your pet taking any regular medications? Make sure to bring them along, too!
If  your pet takes any regular required medications make sure to bring them along as well. Think you may run out before the trip is over? Make sure that you contact your veterinarian well in advance to make sure you get a refill.
This was another big problem I saw at the veterinary clinic. Clients would come in wanting medicine refills right away. Most of these clients were heading to go out of town within hours. Most of these medications we were able to fill quickly.  But, sometimes we didn't have it in stock. Then sometimes the pet hadn't been seen in years. Legally, to obtain medications through a veterinarian there must be a "client/patient relationship".
By calling well in advance for refills you can be notified if it may take a while.
What's the most valuable thing I think you can do when you're traveling with pets? I think it's to always put your pet's health, safety, and well being first. This is especially true if it's your pet's first time traveling. If that is the case, I'd definitely recommend a veterinarian consult. Even if they are up to date on all of their vaccinations.
Alright, so now you have all the right paperwork to make sure your pet is traveling legally and safely. What's next on your agenda?
You need to make sure your accommodations are pet friendly. Are you staying with friends or family? Then you may already know it's fine to bring your pet with you. But, still before you go, check with who you're staying with as far as where your pet will be able to sleep, eat, and play. Then you'll have a better idea of what you need to bring for the stay.
Traveling With Pets: Finding Accommodations
Most of the time when we travel we end up staying in some type of hotel situation. If this is your case, you'll want to find a hotel with a great pet policy. Every hotel's pet policy is different. You'll want to make sure the hotel you pick meets your needs.
Pet Friendly Hotels
Here are some restrictions a hotel may put on a pet that is allowed to stay there.
Breed
Size
Type of Pet
Certain Vaccinations
Thankfully there are a few popular chain hotels that do allow pets. According to USA Today, here are some popular chain hotels that give pets two paws up!
La Quinta
Loews Hotels & Resorts
Best Western
Red Roof Inn
Fairmont
Pet Friendly Airlines
Are you planning on traveling with pets by plane? If so, you'll want to find an airline that is pet friendly. As well as make sure that you have everything your pet needs to fly. Each airline has their own set rules on pet traveling.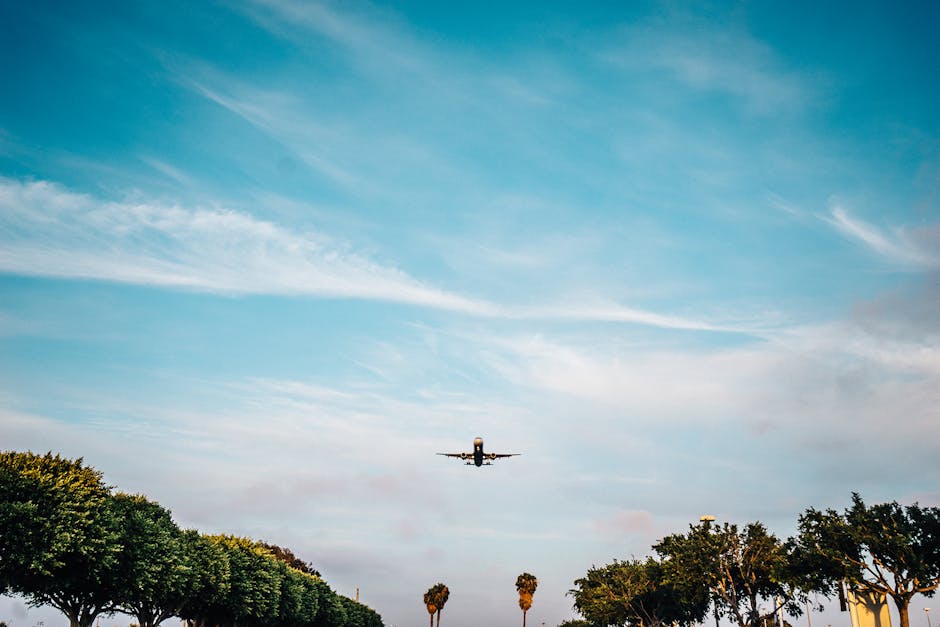 The popular American Pet Insurance company Trupanion offers a list of some of the best pet friendly airlines.
Some of these airlines I've included below.
JetBlue
Alaska Airlines
Virgin America
American Airlines
Traveling With Pets: Packing Your Furry Friends Suitcase
Have you finalized all your travel accommodations? If so, where do you go from here? Of course you need to know what to pack. You want your trip to go as smooth as possible. So, what do you pack in a furry friends suitcase?!
Important Documents
I know, carrying around extra paperwork can be a pain. But, are you planning on staying at a hotel? If so, more than likely the hotel is going to want to make sure your pet is healthy. A sick pet can risk any other pets or even humans staying at the hospital.
You'll always want something filled out, like a notecard, with your pet's important information. I listed some of the things that you would be great to include on this.
Pet's Name
Pet's Age/Birthday
Pet Type
Pet's Breed
Pet's Sex (Spayed or Neutered)
Pet's Markings & Color
Pet's Distinct Features (Moles, surgery scars, etc.)
Pet's Medical History (Issues, medications, etc.)
Veterinarian's Name & Phone Number
Owner's Name & Phone Number
Owner's Address
Microchip Number (if applicable)
I'd also pack a recent picture of your pet with your important documents. While I have my fingers crossed this won't happen to you. In an unfamiliar place, a pet can dart off. So, you'll need proof they're yours when they are found.
Below I've listed important documents you should bring along on your trip. I know you probably have a digital copy on hand. But, how many times have we heard that is technology is great -- when it wants to work. So, I know paper is a pain, but I recommend keeping a paper copy on hand, too.
Vaccination Records
Microchip Registration
Prescriptions
Adoption/Purchase Paperwork
Insurance Information (if applicable)
Identification Tags
Make sure your pet is wearing his or her identification tags. If they're microchipped make sure they have that tag on as well. If they are found this will let whoever finds them that they are microchipped.
Make sure to bring microchip registration information just in case.
Food & Treats
Make sure you bring plenty of your pet's favorite food and treats from home. I'd even suggest packing extra just in case. Most of us know that changing a pet's diet can upset their stomach. Then you add that to traveling. Running out of their favorite food and treats isn't something you'd want to do.
Food & Water Bowls
Some hotels offer great food and water bowls for pets. But, have you ever met a finicky pet? One that will ONLY drink out of THEIR water and food bowl? Yep, I have one of those. So, regardless how awesome the hotel's bowls may be - your pet may not think so. So, bring a set of theirs just in case.
Medications
If your pet is on any medications make sure you pack them. Just like I touched on above, make sure you have enough, plus extra, to last the trip. Also have a log of each medication, the dosage, and frequency of which you give it.
Clean Up Tools
Even the cleanest of clean pets can cause a mess. Especially in an unfamiliar situation. So, make sure to be a good hotel guest. Bring plenty of extra trash bags, paper towels, carpet cleaner, disinfectant, and old towels.
Regardless if you're picking up poop, drying off a wet dog, or cleaning a muddy floor. By having your tools handy you will be prepared for any situation.
Don't forget about scooping the poop, too. Make sure to bring extra baggies for easy poop cleanup and disposal. As well as something to remove the poop with.
Familiar Items From Home
Packing a few of your pets favorite items from home will make your pet sleep better at night. Make sure you pack their bed, crate, and favorite toys.
Is your pet one of those pets who has a HUGE bed? That may not be the easiest choice to take on vacation. The PetFusion Premium Pet Blanket is a great option. It may not be a huge bed. But, the comfort makes up for it.
Features of The PetFusion Premium Pet Blanket
Comes in 3 different sizes (small, medium, large)
The blanket is made of ultra soft microplush
Double layered for extra comfort
Reversible two tone gray giving it a modern look
Machine washable makes taking care of it easy
Protects furniture and pet beds from unwanted hair, chewing, scratching, and clawing.
PetFusion Premium Pet Blanket Dimensions
Small

- 31 x 27"

Medium

- 44 x 34"

Large

- 53 x 41"
You could even add an old t-shirt of yours. For those nights when you're exploring the town.
Extra Leashes & Collars
If your pet goes on walks, make sure you pack extra leashes and collars. In case anything happens, you'll be prepared with extra.
Your pet documents are together and your accommodations are finalized. Now, you have to pack your bags. You can finally enjoy your pet friendly vacation.
While you're on vacation don't forget to explore. There are a lot of pet friendly options at different popular destinations. They are even awesome beaches dedicated to DOGS!
Like the Fort De Soto Park Paw Playground in Tierra Verde, Florida. This dog friendly beach is even award winning. Dogs even get to enjoy leash free beachfront that is the length of two football fields!
So, whenever you start to plan your pet friendly trip -- I hope some of my tips are handy. Just remember to prepare. Plus, always keep your pet's best interest, health, and well-being in mind. Traveling isn't for all pets. Don't get upset if it ends up not being for yours. There are a lot of great options for them to stay home while you're away.
---
Share this post
---
---